Kona Connectors
8.50mm pitch High-Reliability Connectors
Kona expands the Harwin High-Reliability portfolio into new levels of current – 60A per contact. Designed to withstand testing environments and conditions. Currently offered in 2, 3 or 4 single row configuration, for vertical cable-to-board. Vibration and shock resistant, compact power future-proofed.
About Kona
60A max per contact
6-finger contact design to maintain electrical contact through high vibration and shock
Beryllium Copper contact for improved temperature range: -65°C to +150°C
8.5mm pitch achieves up to 3,000V without flashover
Individually shrouded contacts with a recessed design (avoids accidental touch contact)
Thumbscrew mate-before-lock fixings for ease of use
Other useful features include reverse fix screws, polarization, and identification of the #1 position. Harwin provides CAD Models and Test Reports to assist with your design activities.
Heart of the Connector
A compact yet powerful 6-fingered male Beryllium Copper contact, turned in Harwin's state-of-the art HQ facility. Capable of 60A per contact, with minimum PCB footprint and height above board. Maintaining the high quaility standard set by other High-Reliability connectors in the range. Capable of power connections for demanding applications on land, sea and air.
Kona is a focus product for Harwin, and is undergoing an active development program. The Cable Assembly Service is available for this range as a value-added service – contact us for more information.
Technical Details
Materials
Contacts
High performance Beryllium Copper, Gold finish
Housing
40% Glass-Filled High Temperature PPS, rated to UL94V-0
Electrical
Maximum Voltage (sea level)
Maximum Voltage (altitude)
500V AC for 1 minute at 70,000ft/21km/44mbar
Environmental
Vibration (with fixings)
10-2,000Hz, 1.52mm, 196m/s² (20G), 12 hours total (further testing in progress)
Shock (with fixings)
981m/s² (100G) for 6ms (further testing in progress)
Outgassing
VOC <0.95µg/g, Fog <0.95µg/g (to VDA 278 / PB VWL 709); 0.05% TML, 0.00% CVCM (NASA data)
Mechanical
Insertion force (per contact)
50N max (initial), 70N max (after conditioning)
Withdrawal Force (per contact)
Wire Specification
Recommended Wire type
Silicone Rubber insulation (ISO 10993, UL Style 3213)
Browse the Range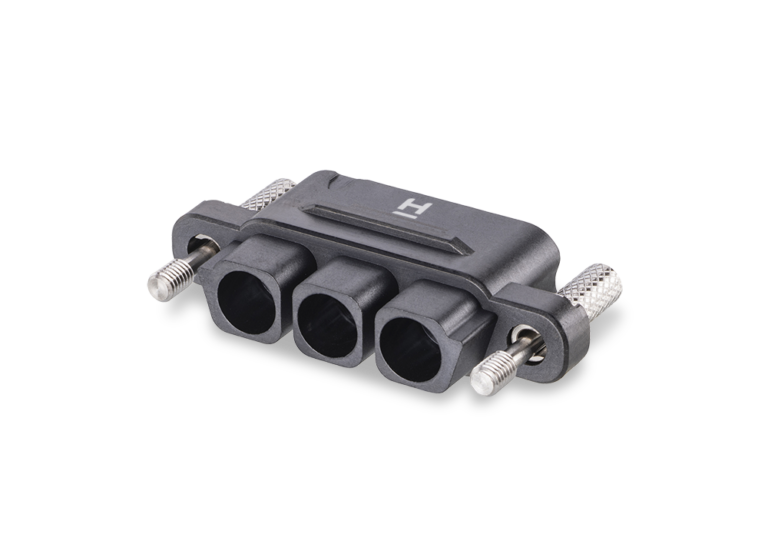 Kona
Cable Connector Parts
Cable housings and contacts, sold separately. See Accessories and Tooling for screwdrivers and extraction tools.
View all
Kona
PCB Connectors
Board-mounted connectors, vertical Throughboard style. Mate-before-Lock, with standard gender and reverse fix screws available.
View all
Kona
Tooling & Accessories
Associated products and tooling hardware for the Kona range.
View all
Want to talk to someone?
If you would like to talk to someone about Harwin's product, technical knowledge or documentation, contact one of our Experts for assistance.