Active
P70-7000045
Individual SMT Spring Loaded Contact, Pogo Pin
Spring Loaded Contact - Pogo-Pin
Surface Mount, 2.5mm free height.
Packaged loose.
Mates with any contact surface, or Surface Mount Contact Pads S70 series.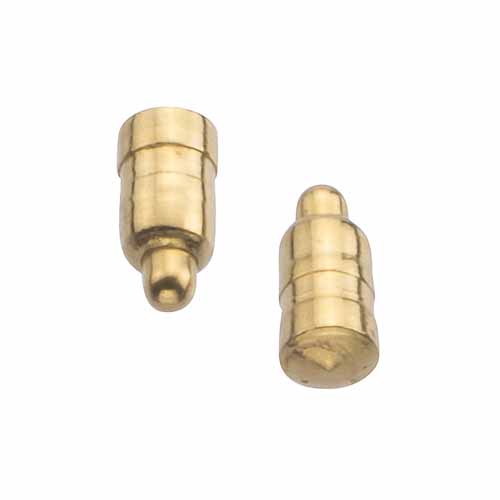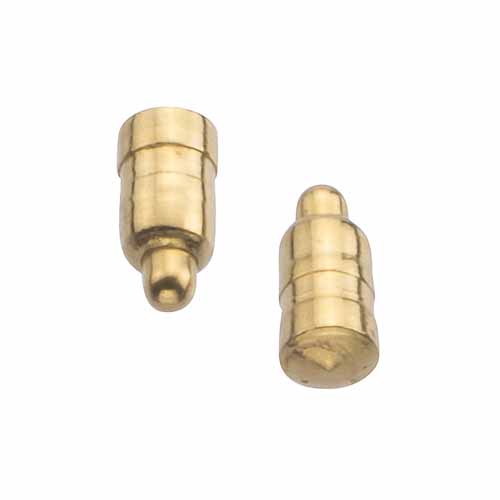 Technical Details
Specification
EU RoHS Status:
Soldering Data:
Max Solder Temperature: 260°C for 10 seconds
Can be cut to another size:
Number of Signal Contacts:
Materials
Finish / Plating on Termination:
Finish / Plating on Contact Surface:
Base Material of Contact:
Dimensions
Overall Dimensions (L x W x D) in mm:
Height of Connector above PCB:
Availability
Popular product
Distributor
Location
Quantity
I am looking at spring loaded contacts and contact pads but don't see how they can be wired and mounted?
These designs were intended for SMT soldering to a PCB or similar, rather than wire mounting. You could either make a wired connection elsewhere to the PCB, or investigate methods for soldering wires to flat surfaces.
What is the difference between the maximum height and the maximum working height? Is it conducting at maximum height?
At maximum height, the item has reached the limit of its travel. if any surface is making contact at maximum height, there is no spring force maintaining a positive contact – any tiny amount of movement might cause disconnection from the mating surface. At the maximum working height, the contact is maintaining a good electrical contact to the mating surface with a positive spring force.
As the bottom of this pogo pin is round, how do we surface mount it to the PCB without it falling over?
This may require some additional support, something temporary that can be removed from the PCB after soldering. This pogo pin designed was originally designed to be used within a multi-pin connector design, which is why it has a retention band for retaining within a housing. In this case, you would have multiple contacts or the connector housing would have additional support features. Sorry, but we are unable to provide any additional support fixtures.
Want to talk to someone?
If you would like to talk to someone about Harwin's product, technical knowledge or documentation, contact one of our Experts for assistance.