Active Product
M80-5L10222M5-01-333-01-333
2+2 Pos. Male Signal+Power Horizontal Throughboard Conn. Jackscrews
2.00mm/4.00mm Pitch High-Reliability Connector - Datamate Mix-Tek
Traceparts account required
Product Description
Jackscrews + 5mm board mount (with slotted bolt), 2 x signal and 2 x power contacts assembled for horizontal PCB connection. 3mm length PC Tail signal contacts, 3.5mm length PC Tail power contacts.
Signal: Gold finish on contact area, Tin/Lead finish on termination. Power: Gold finish on contact area and termination. For spare board mount bolts, order M80-2270000B.
For complete pin numbering or pin out information, see Component Specification C005XX.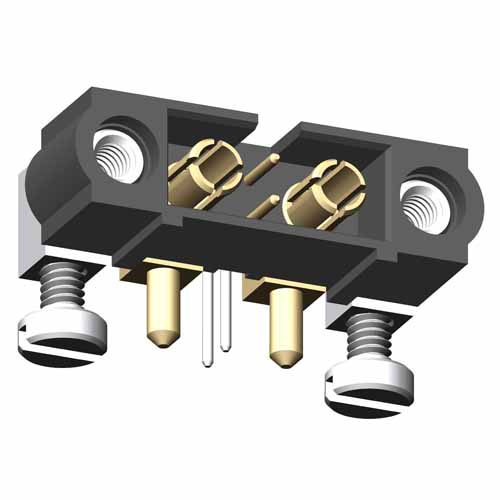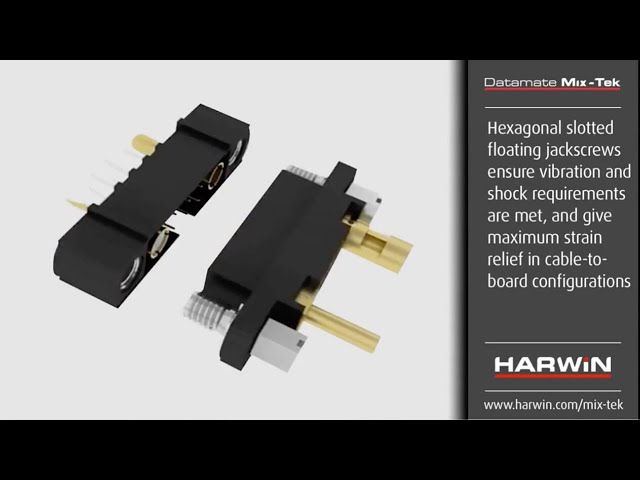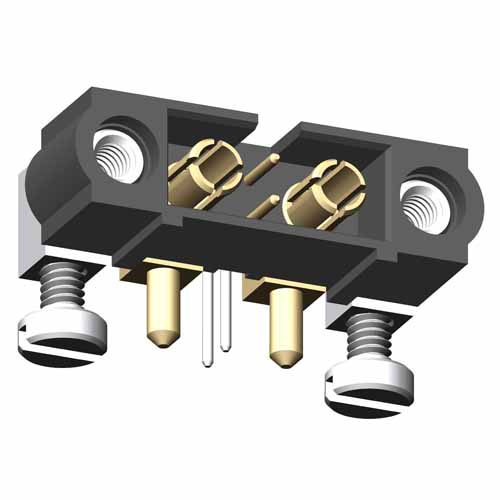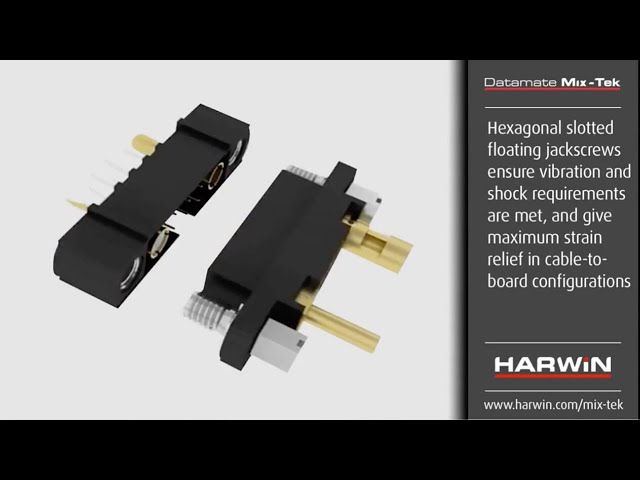 Traceparts account required
Technical Details
Specification
EU RoHS Status:
Contact Pitch:
2.00mm/4.00mm (0.079"/0.157")
Current Rating:
Signal = 3.3A max individual contact, 3A max simultaneous; Power = 20A max per contact
Soldering Data:
Max Solder Temperature: 235°C for 5 seconds
Style of Jackscrews:
Internal Thread Jackscrew with Slotted Board Mount Bolts (Standard Gender)
Can be cut to another size:
Number of Signal Contacts:
Number of Special (Power or Coax) Contacts:
Materials
Finish / Plating on Termination:
Tin/Lead (signal), Gold (power)
Finish / Plating on Contact Surface:
Base Material of Contact:
Phosphor Bronze (signal), Beryllium Copper (power)
Housing Material UL Rating:
Dimensions
Overall Dimensions (L x W x D) in mm:
Height of Connector above PCB:
Length of Throughboard Tail:
Mating Profiles:
Are the board/panel mount bolts supplied with this connector, or do I have to order them separately?
Yes, these connectors are supplied with the board/panel mount bolts – they will come packaged in a separate bag. If you need some spares, you can use part number M80-2270000B to order more.
I see a 0.1mm offset between the jackscrew and the center of the throughboard tails, but your footprint has the jackscrew hole central to the throughboard tails?
When the connectors are modeled on exact nominal dimensions, there is indeed a 0.1mm difference between the axis of the jackscrew and the central axis of the throughboard signal tails. This is visible and measurable on the CAD model. However, there is more than 0.1mm of float in the jackscrew and tail holes. Due to the bent nature of the tails, they tend to reduce this 0.1mm (within the allowed tolerances) in practice. We have produced boards ourselves with the centrally aligned layout, and not encountered any issues in assembling the connectors to the PCB. We also have multiple customers using these connectors that have not had any issues.
If you prefer to include the 0.1mm offset in your PCB layout, that is your choice – we supply the PCB footprints as guidelines and recommendations, and you are free to modify for your own processes and builds.
What torque value should be used for these jackscrews?
The torque value for board or panel mounting is 21±2cmN. The torque value for mating jackscrews is 23cmN max. Both values are given in the Component Specification C005xx (page 14).
Downloads
ENVIRONMENTAL COMPLIANCE
Not RoHS Compliant (2015/863/EU)
PDF
Download
How can we help you?
If you would like to talk to someone about Harwin's product, technical knowledge or documentation, contact one of our Experts for assistance.
Loading available ECAD formats...
ECAD Download Options
These ECAD files are provided by TraceParts
Register now or enter your registered email below
An error occured, please make sure you've selected a format or try again later.
Your download has started, please check your download folder.
Uh oh, it looks like you are using an outdated browser version.
Some functions may not work as expected on Harwin.com in your current browser. For the best experience, more security and speed, we recommend updating your browser to the latest version.
(if you are using Internet Explorer, we recommend switching to an alternative browser.)
Still having issue? Contact [email protected] for help.