Active
H3165-05
Female Vertical Throughboard Ø1.00mm Contact
Sockets - Individual Throughboard PCB Socket
PC Board Socket for mating Ø1.00mm Pin, retention feature – Gold finish on contact area and termination.
Uses 4-finger Beryllium Copper contact clip – Vibration 10-2,000Hz, 10G, 6 hours.
Product still requires soldering for electrical connection.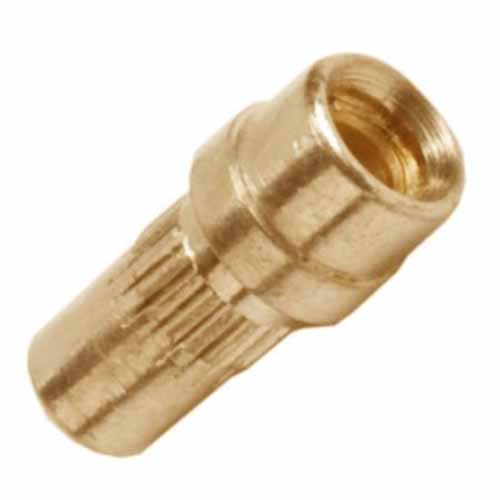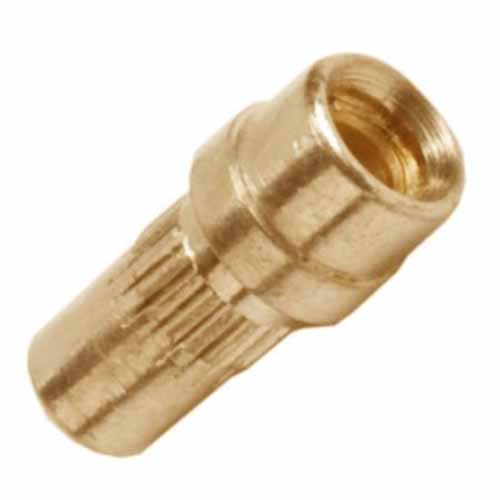 Technical Details
Specification
EU RoHS Status:
Current Rating:
10A max at 25°C, 7.5A max at 85°C
Soldering Data:
Max Solder Temperature: 260°C for 10 seconds
Can be cut to another size:
Number of Signal Contacts:
Materials
Finish / Plating on Termination:
Finish / Plating on Contact Surface:
Base Material of Contact:
Beryllium Copper contact clip, Brass shell
Dimensions
Overall Dimensions (L x W x D) in mm:
Height of Connector above PCB:
Length of Throughboard Tail:
Availability
Popular product
Distributor
Location
Quantity
Are these available in tape and reel?
Sorry, but our PCB turned sockets are not offered in a tape and reel format. To use them as part of an automated system, you would have to consider something like a vibratory bowl feed. Our SMT stamped contacts are available in tape and reel: SYCAMORE Contacts S9111-45R, S9121-45R, S9131-45R and S9141-45R, or our Twin-Beam SMT contacts S9091-46R and S9101-46R.
Why do we need to solder this press-fit socket, and what method should I use?
The knurl on this PCB contact is solely for mechanical retention. It is not intended to give a gas-tight joint when assembled into a plated-through hole, and performance may vary or be unreliable. We therefore strongly recommend that the PCB socket is soldered to the applicable area of the PCB. Wave soldering or hand soldering on the PCB underside should be suitable methods – pin-in-paste soldering may be possible, but you will need to check how much solder is maintained after assembling the socket.
Want to talk to someone?
If you would like to talk to someone about Harwin's product, technical knowledge or documentation, contact one of our Experts for assistance.