8.5mm Pitch Connectors
Kona High-Reliability Connectors
Kona delivers the ultimate power connector from Harwin – 60A max per contact on an 8.5mm pitch. Designed to withstand testing environments and conditions. Currently offered in 2, 3 or 4 single row configuration, for vertical cable-to-board. Vibration and shock resistant, compact power future-proofed.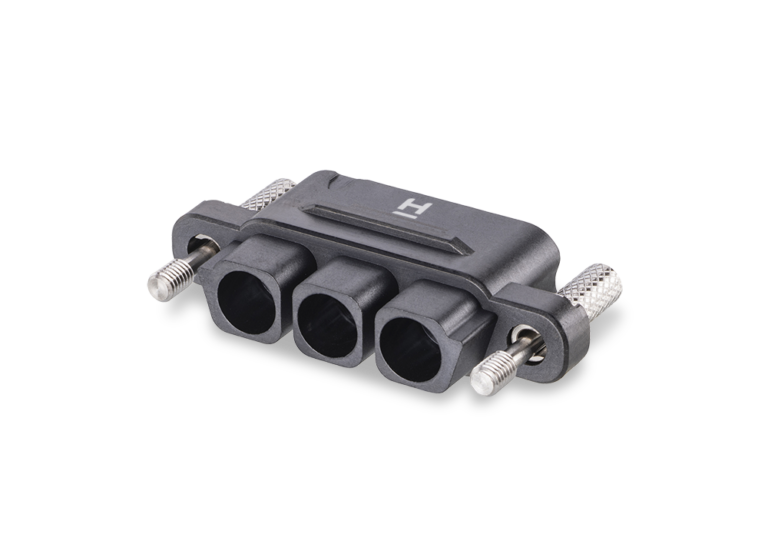 Kona
Cable Connector Parts
Cable housings and contacts, sold separately. See Accessories and Tooling for screwdrivers and extraction tools.
View all
Kona
PCB Connectors
Board-mounted connectors, vertical Throughboard style. Mate-before-Lock, with standard gender and reverse fix screws available.
View all
Kona
Tooling & Accessories
Associated products and tooling hardware for the Kona range.
View all