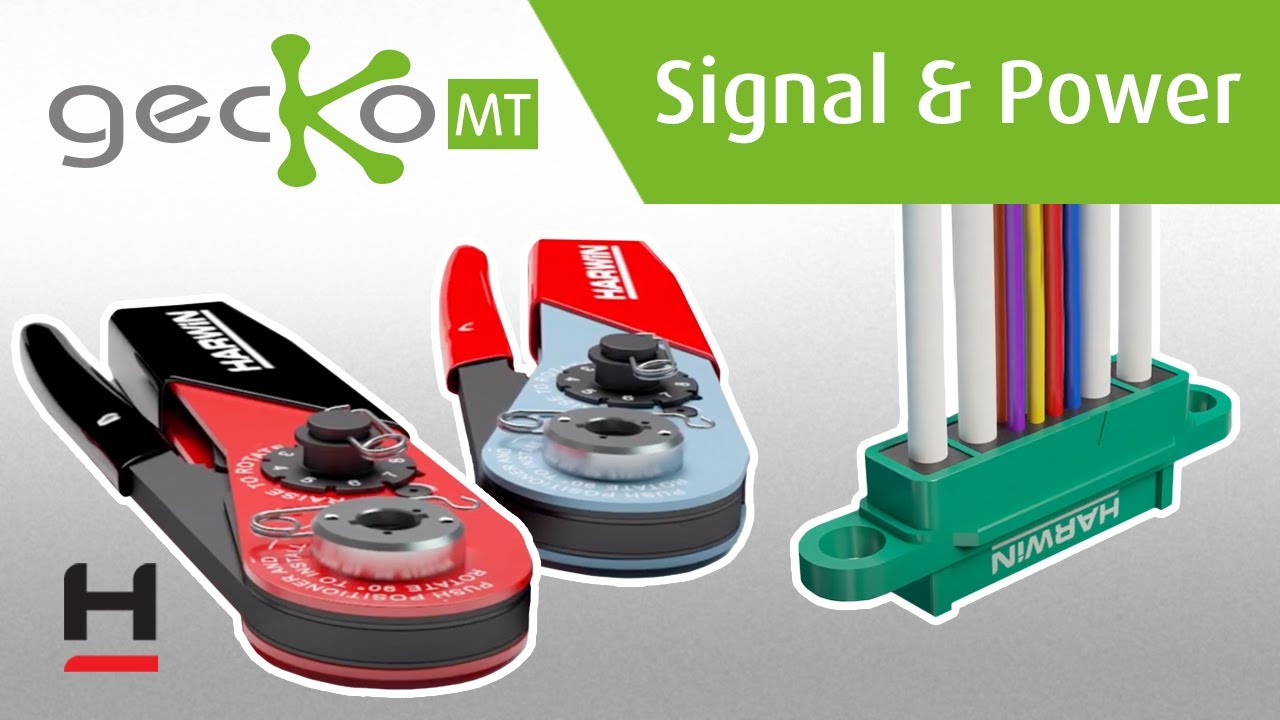 Gecko-MT Crimping & Assembly Guide
Learn how to crimp and assemble the cable contacts in a Gecko-MT connector – the smallest, lightest mixed-layout connector.
When your application must not fail, the next generation high-rel connector is tested to extremes levels of G-force and temperature. Data and power in a single compact and lightweight solution, Gecko-MT connectors are optimized for avionics, defense, space & motorsport. Suitable for robotics, unmanned aerial vehicles (UAVs), battery management and satellites, connectors are available from stock through Harwin's distribution network.
Download the Instruction Sheets for this operation from the Design Resources page or direct from:
Please note, using cotton or latex gloves or other hand covering is strongly recommended to avoid contamination of the mating surfaces.