Damon de Laszlo, a man of enterprise, brilliance and generosity receives the degree of Master of Science Honoris Causa
Damon de Laszlo was presented with the degree of Master of Science Honoris Causa at Durham University on Friday 11th January 2019 in recognition of his lifetime generosity and contribution to the preservation of ancient art and the future development of science.
De Laszlo has been chairman of Harwin for the past 4 decades and is an active member of many other associations linked to his passions. Throughout his career Damon has been a soldier, banker, industrialist, economist, artist, benefactor and mentor.
Since 1980 Damon has been chairman of Harwin, a global manufacturer of innovative connectors and PCB hardware. Inspired by his inquisitive ingenuity Damon set up the de Laszlo Foundation in 1987, a registered charity that aims to advance education and research in the arts, science, economics and medicine. An artist himself, a talent inherited from his grandfather and renowned painter Philip de Laszlo, Damon co-founded the Bradshaw Foundation to discover, document and preserve ancient rock art and cave paintings around the world. Their funding of global research and preservation projects includes those of the National Geographic Society and the Getty Conservation Institute (GCI), Los Angeles.
Most recently Damon endorsed a collaborative apprenticeship scheme between Harwin and Havant & South Downs College in Portsmouth, to give young engineers the opportunity to gain multifaceted experience at the company while studying simultaneously at the college with the latest engineering facilities (see update at end).
Damon has been described as an insatiably curious, generous and extremely knowledgeable man with very broad interests. It is fair to say Damon has had a complex and diverse career that continues to build a network of equally inspired and fervent individuals.
Professor Carlos S. Frenk CBE FRS of Durham University described Damon as "The curious engineer who understands the deeply ingrained curiosity of our world, which is the essence of what makes us human, and the reality that fundamental scientific research is the foundation of the advanced technology upon which our society increasingly depends."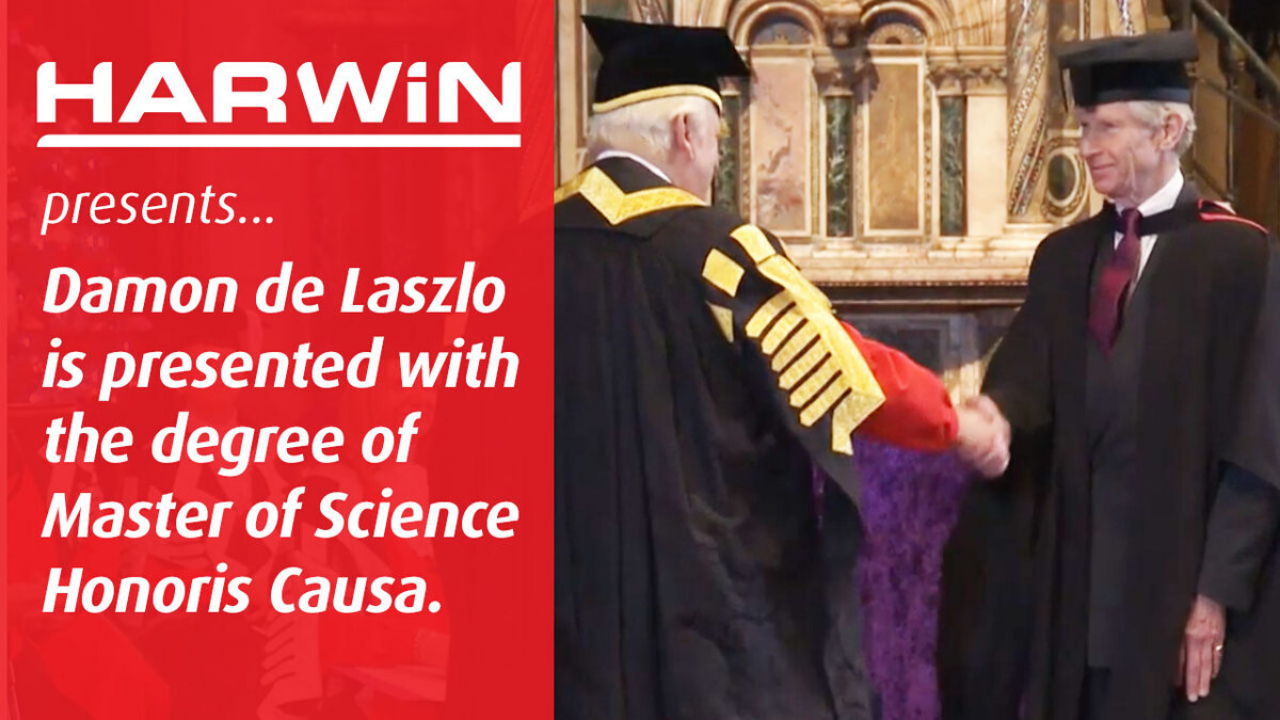 Update 2021: Harwin Academy is now offered in partnership with another training establishment – please contact [email protected] for further information.
Uh oh, it looks like you are using an outdated browser version.
Some functions may not work as expected on Harwin.com in your current browser. For the best experience, more security and speed, we recommend updating your browser to the latest version.
(if you are using Internet Explorer, we recommend switching to an alternative browser.)
Still having issue? Contact [email protected] for help.